What's New at London Jewelers - January 2019
January

12

,

2019
David Webb
Forceful yet feminine, David Webb's Motif collection is expressive without uttering a word. Shapes and geometric forms comprise the delicate collection -- arrow, rhombus, zig-zag, the U -- featured simply in black and white enamel with exquisite diamonds, 18K gold and platinum finishes. A modern take on a design originally created by Webb in the mid-1970s, Motif is ideal to channel that cool, contemporary yet slightly retro vibe.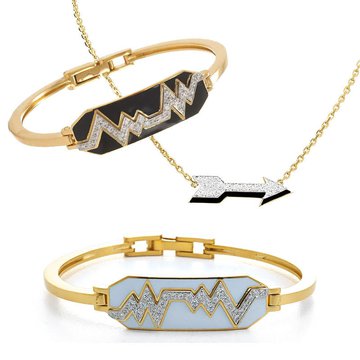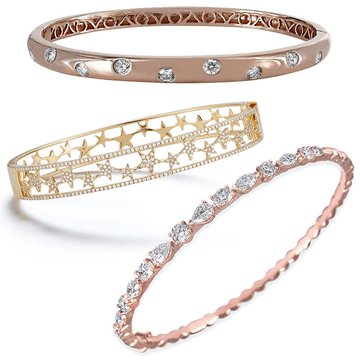 London Jewelers Collection
The London Collection of fine jewelry pieces is a connoisseur's dream. Designs developed in-house capture the imagination of a woman whose love of jewelry knows no bounds. Three new bracelets feature gold, rose gold and yellow gold embellished with diamonds -- both in multi shapes and stars. With a variety of widths, motifs and ornamental offerings, there is bound to be one that captures the heart.
Buccellati
Buccellati's Macri Classica collection is a dazzling expression of time-honored design melded with unexpected detailing. Shiny brilliant-cut diamonds pop against a tiny "ornato" engraving -- gorgeously set on a semi-opaque surface the goldsmithing technique is simply divine. The cuff bracelets are featured in white gold, yellow gold and black gold, each featuring diamond flowers set in bezels with sunburst accents.