What's New at London Jewelers - January 2020
January

8

,

2020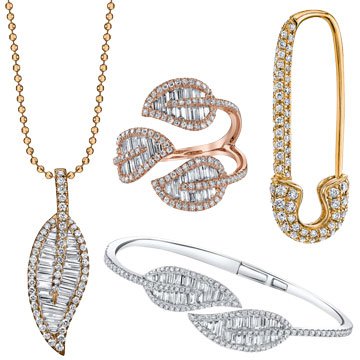 A celebrity favorite for more than a decade, Anita Ko's understanding of a modern woman's sense of individuality served as her trajectory for creating unique and contemporary pieces that not only seamlessly transition from day to night, but also reflect the myriad personalities of her friends from the worlds  of fashion, film, music and art. The Los Angeles-based designer's knack for creating whimsical yet timeless pieces are reflected in these pieces here; whether it's a diamond safety pin earring or rose gold three leaf baguette diamond ring or cuff bracelet, there's something for every woman. 
Spanning 90 years and four generations, London Jewelers offers unparalleled quality, refinement and uniqueness when it comes to exquisite jewelry creations. For the New Year, we suggest simple pops of color in fun shapes! From London Collection, we love the titanium diamond Maiko fan earrings -- offered in rainbow or solid blue -- with a matching blue titanium diamond Geisha ring.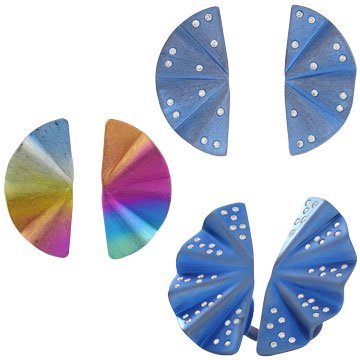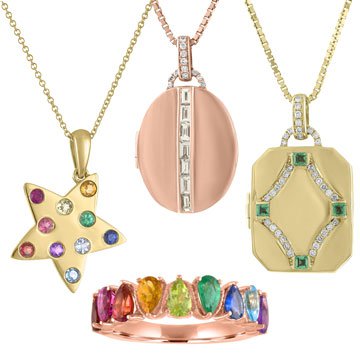 My Story, by Jackie Cohen, was derived from a simple piece of jewelry that the designer created to celebrate her journey to motherhood. From there, she began creating pieces, including these pendants, necklaces and rings, documenting other people's stories and, more importantly, a connection to their life. Fashioned mainly in yellow gold and rose gold, and punctuated with diamonds and emeralds, My Story is sentimental yet fun jewelry that is meant to be mixed, matched and layered; their personal meanings add an extra dose of warmth to the owner.