What's New at MRKT Hirshleifers - September 2017
September

1

,

2017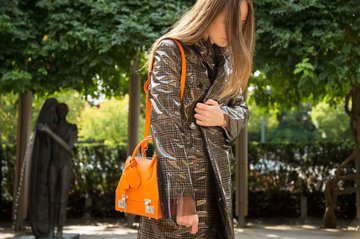 Calvin Klein is back at Hirshleifers! Available on Long Island exclusively at Americana Manhasset, discover the enormous talent of Raf Simons as he reshapes our notion of this iconic, all-American brand. For fall, the riff on Americanisms includes everything from brightly colored band uniforms and Wall Street suits to sheriff's jackets and, in a nod to the great American plastic couch cover, transparent plastic over everything from plaid tailoring to feathered cocktail numbers.
The Italian word for penthouse, Attico is a fabulous new label recently added to the Hirshleifers family. A collection of standout pieces influenced by the classic peignoir, but designed to be flaunted, the label is the brainchild of Giorgia Tordini and Gilda Ambrosio, two rising stars of Italian fashion. Launched in 2016, the designs focus on fashionable boudoir dressing for day (or night). We love the transition of color-blocked day dresses and bright separates into sexy sleepers and sandals with velvet ribbons.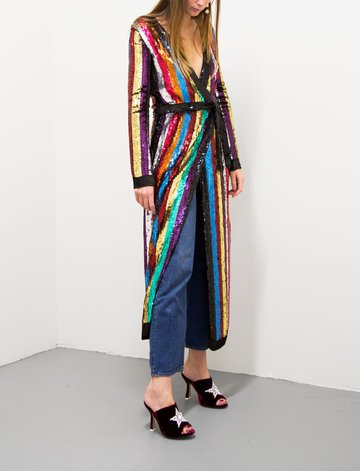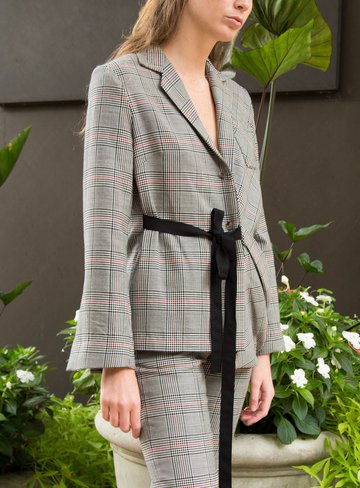 Fall 2017 found Rosie Assoulin thinking about interiors and the world of home furnishings. That came through in the cozy, homey textures like tweed, plaid and cable-knit wool separates. For winter, we'll be bundling up with her floral puffer jacket with tufted buttons on back, like a Chesterfield couch. 
Virgil Abloh's Fall Off-White collection was his most mature to date, with a noticeable amount of time and energy spent into developing a grown-up aesthetic. Cast in classically feminine shapes, including tailored plaid, lean Sixties jackets and body-conscious pencil skirts, they complemented the draped and layered nude dresses that followed. While there was still references to street style, Abloh broke up the neat suits with hoodies while working his signature black-and-white stripe logos throughout.