10 Questions with Claudio Del Vecchio, Brooks Brothers Chairman & CEO
February

2

,

2018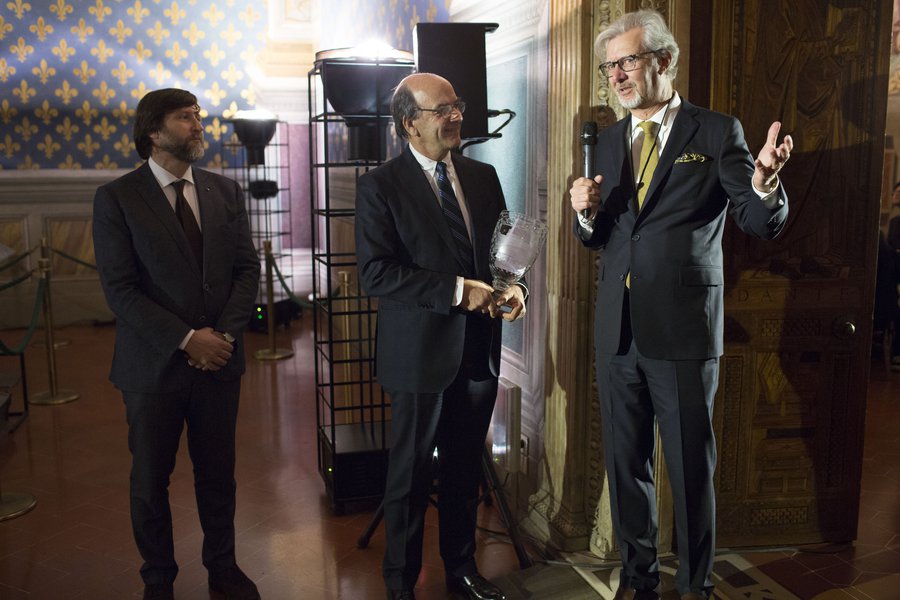 Brooks Brothers, America's oldest retailer, celebrated its milestone 200-year anniversary by hosting a first ever runway show at Pitti Immagine Uomo 93. The brand, founded in 1818 in Manhattan and now an American fashion institution, did not disappoint. The looks that came down the runway were steeped in the company's impressive legacy, but felt entirely fresh for 2018. Held in the famous Salone dei Cinquecento at Palazzo Vecchio the runway was designed in the signature colors that have always distinguished the brand: navy blue and gold.

- Congrats on 200 years! How important was it for Brooks Brothers to mark your bi-centennial with an event of grand proportions?
Thank you! It is an exciting moment for us. We wanted to start the year with a celebration that was both special and a little unexpected. Brooks Brothers had never really done a fashion show of this scale and we wanted to show that what is most unique about our heritage is the constant blending of tradition and innovation. We also mounted an exhibition of our archives which had never been done before. I think people were surprised to learn how much influence Brooks Brothers has had on the entire fashion industry for the last 200 years and continues to have today.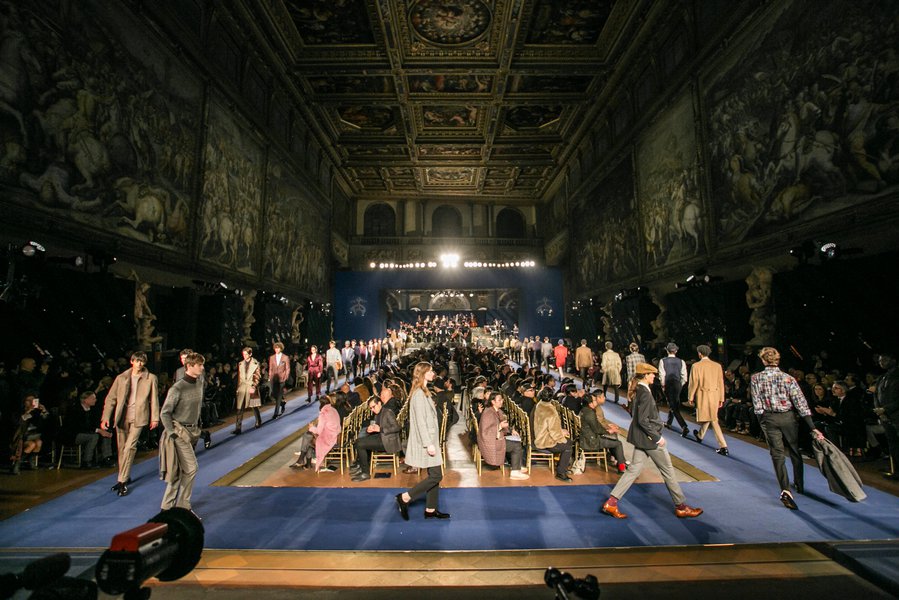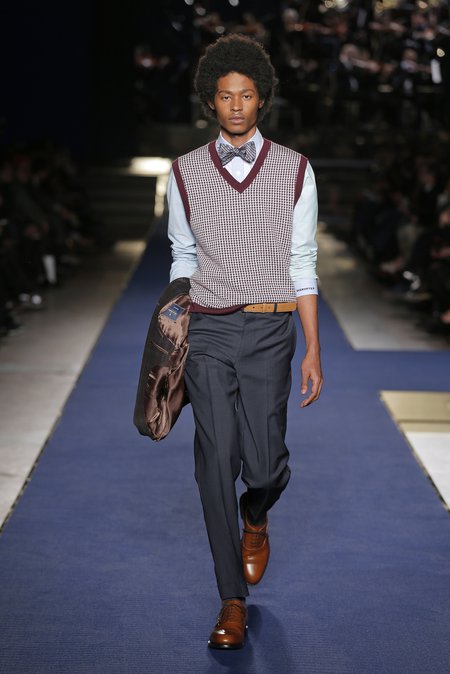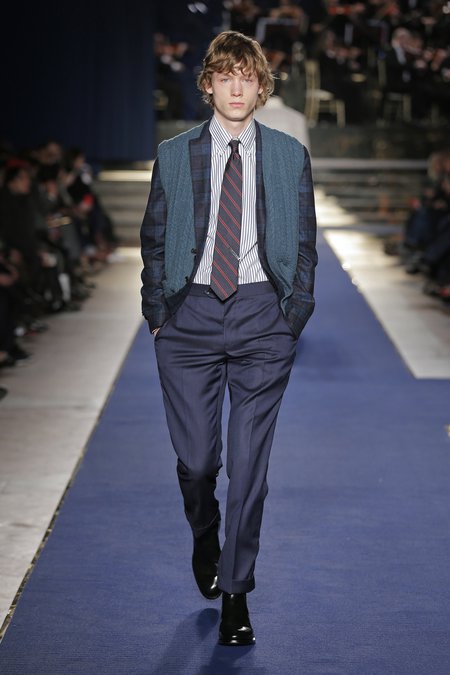 - What was it like being one of the most iconic American fashion brands showing in Florence? And you being an Italian yourself?

We were really welcomed in Florence thanks to the support of Pitti Immagine Uomo, which is undeniably one of the most important menswear shows in the world.  There are rarely events like ours allowed in the iconic Palazzo Vecchio – the 13th century Medici family palace and currently Florence's City Hall. There was so much enthusiasm and anticipation around our show even in the days leading up to it. I think this is something unusual in our industry which has seen "everything." The fact that I am Italian was not at all our reason for showing there – though I was personally very proud that we did.

- What is it about Brooks Brothers that has allowed it to remain one of America's pre-eminent fashion brands?
What has made Brooks Brothers unique and enduring is that we are truly authentic and exist, as we always have, to satisfy our customer's needs. It's not a brand centered on a marketing concept or a designer's singular vision. We continue to innovate our products and adapt to an ever changing world.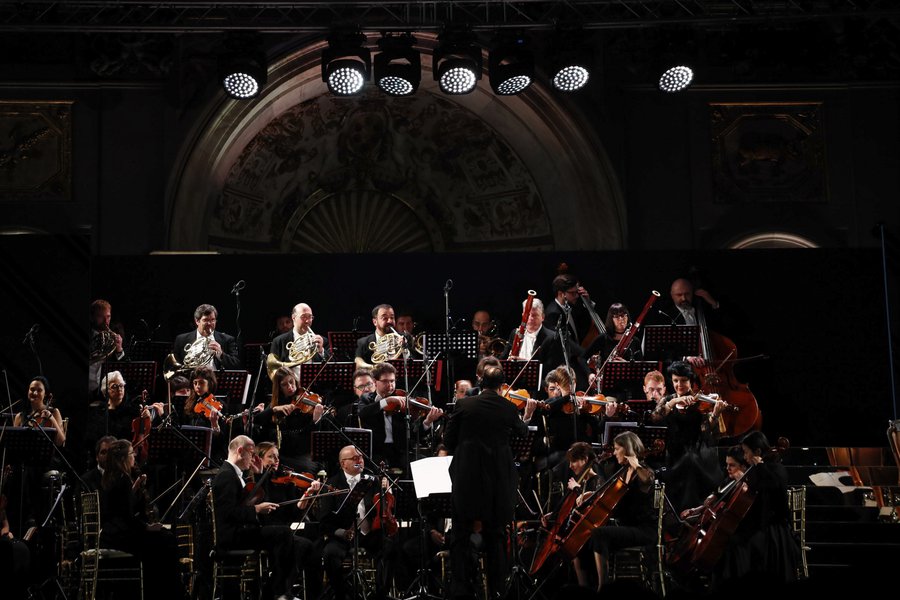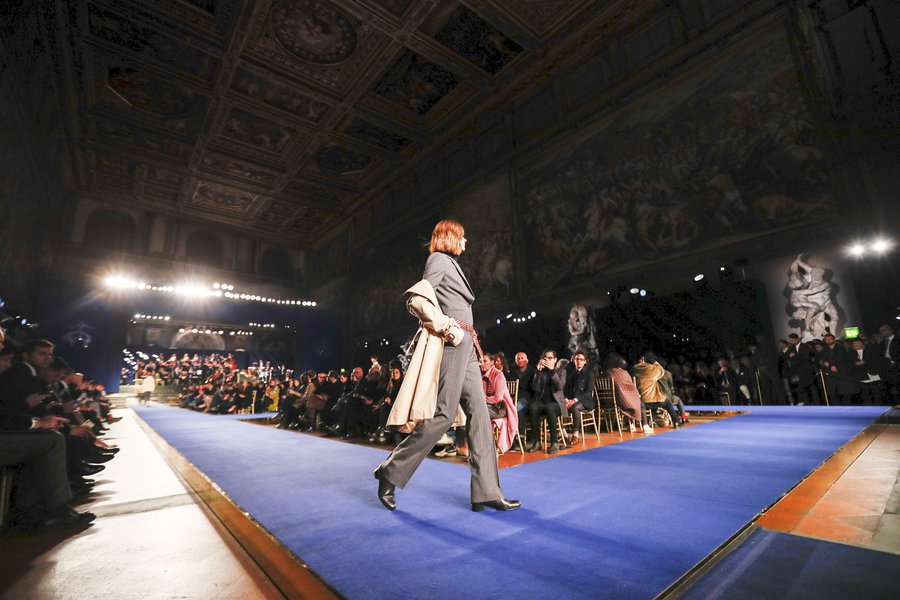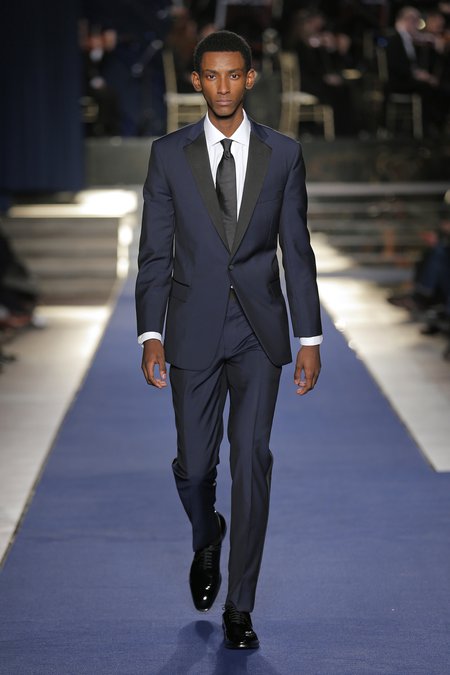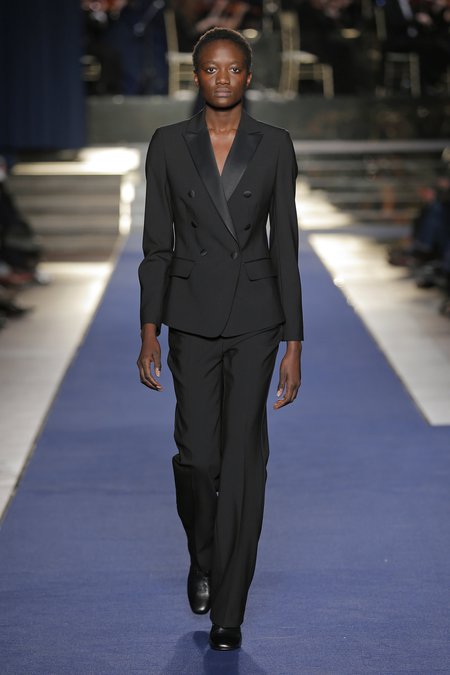 - Perhaps no other brand can boast of having dressed Abraham Lincoln and Gianni Agnelli. How does Brooks Brothers remain relevant to the professional man while being a go-to for the jet-set?
Not just men! We have also dressed women ranging from Audrey Hepburn to Lady Gaga. I think what connects this unique group of people, whether they are artists, entrepreneurs, or world leaders is an appreciation for quality and authenticity. Brooks Brothers has defined American style.
- How important are millennials to Brooks Brothers? How does this statement-making FW18 perhaps appeal to them?
Incredibly important - We live in a time where someone's age no longer dictates their dress code and everyone is connected electronically. Millennials have been the largest influence on these changes and the rest of us have all adapted.   A show like this, which was so widely shared across social media, exposes an entirely new audience to Brooks Brothers and perhaps changes some perceptions of those who were already aware of us. There are no longer "rules," it's more about knowing what's appropriate for the occasion and that has always been our role, to educate fulfill the needs of our customers.
-Brooks Brothers was one of Americana's first retail tenants. What has made this synergy so successful between our two brands?
We share very similar values; a high level of service and deep customer relationships, the desire to create a great shopping experience and a responsibility to the community we serve.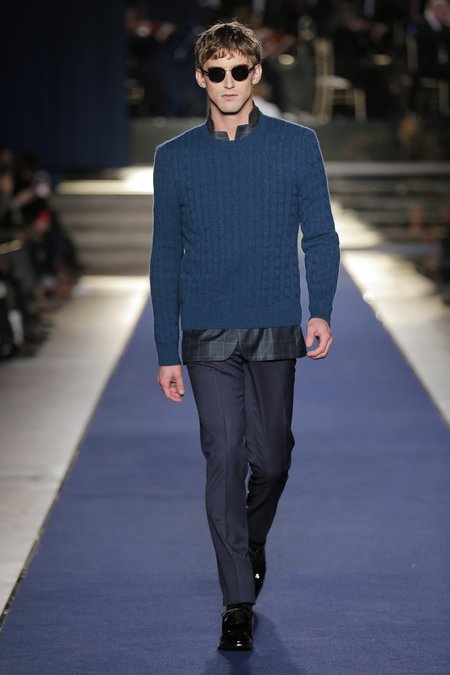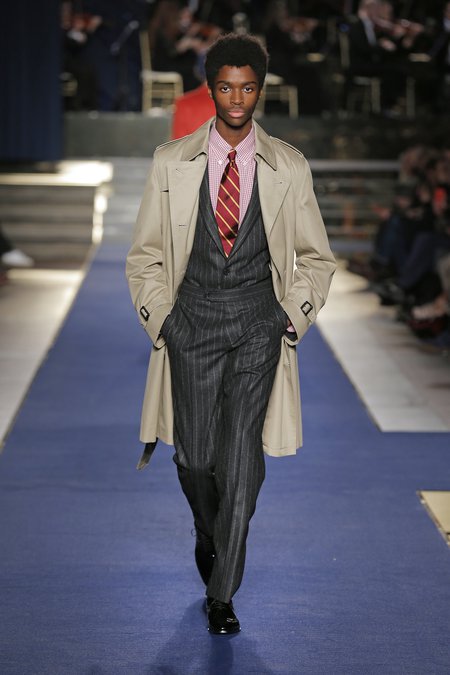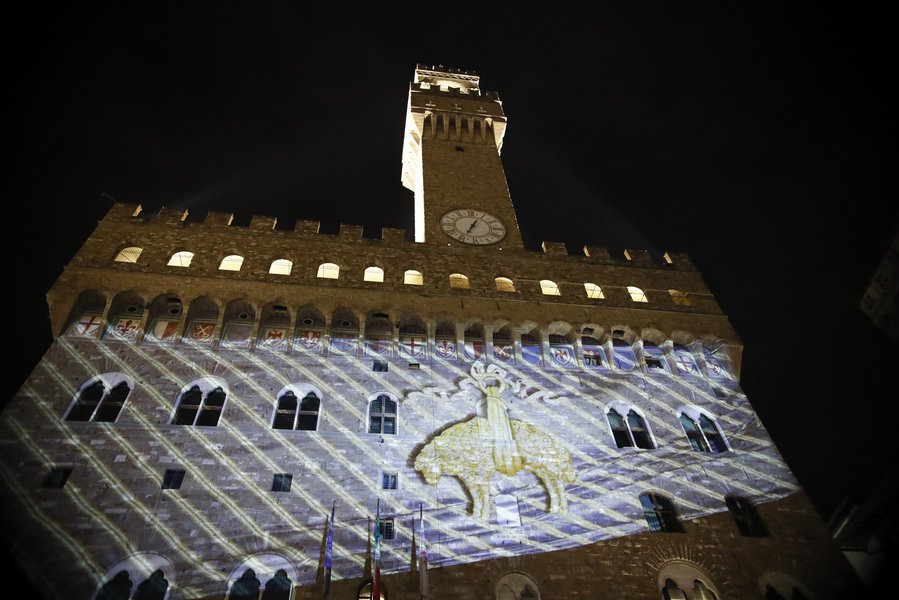 - You live on Long Island so are familiar with the Americana customer. What is it about Brooks Brothers that speaks to him (and her)?

The Americana customer is sophisticated and knows what they are looking for. It's probably for this reason that our Women's collection designed by Zac Posen and our Golden Fleece luxury collection for men does so well here. Our Americana customers generally have an active lifestyle and an appreciation for quality. Brooks Brothers is a complete lifestyle brand with something for every member of the family. We have clothing for work, weekends and special occasions.

- Where will the next decade, or century, take the Brooks Brothers brand?

I hope that we will continue to build on the successes we have achieved, to both protect and evolve the brand and to continue to expand globally.

- Your predecessors at Brooks Brothers include the four original Brooks Brothers, including, most recently, Winthrop. How do you liken they would have enjoyed seeing this 21st-century take on men's tailoring?

I believe they would have appreciated it! What many don't realize, because we are known today as traditional brand, is that Brooks Brothers has always been inventive and disruptive. We were the first to sell readymade (off the rack) suits, the first to attach collars to shirts, the first to sell pink shirts to men and so many more examples. These innovations were considered radical for their times. I think what we showed in Florence was as significant as how we showed it. We didn't create a "show collection" -everything on the runway is something that is currently in -or so to be- available in our stores. The styling was both youthful and individualistic. The point was to demonstrate how our iconic products, some which were first invented by us over 100 years ago, continue to be relevant today.

-What legacy do you want people to remember most about the impact you have made on the brand?

I always say that 100 years from now when they write the book to commemorate the company's 300th anniversary, I want the chapter of our time here to be a good one.