A Q&A with Zac Posen, Brooks Brothers Women's Creative Director
May

20

,

2019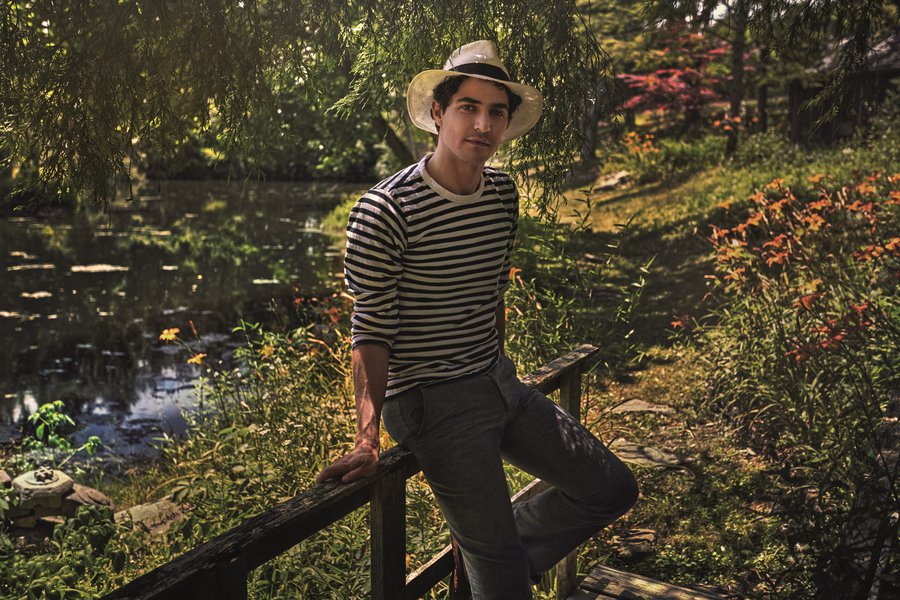 As we prepare to welcome Zac to Americana Manhasset in June, enjoy this exclusive interview with the debonair designer. Join Zac on June 6 for a fashion luncheon at Toku! (Event details here.) 
Since joining Brooks Brothers as creative director of women's in 2014, Zac Posen has sent a jolt through the venerable American fashion label -- showcasing an enviable combination of flattering silhouettes with none-too-trendy flare, all the while remaining true to his love of celebrating the female form. His wit and magnetizing charm emerge wholeheartedly through his Brooks Brothers designs; for fall, that translates into fabulous velvet tartans and a "wow" sequin minidress in graduated shades of blue.  But be forewarned: this read may leave your mouth watering! 
How do your designs for Brooks Brothers resonate with the Americana Manhasset woman? 

The Americana customer is luxury minded and sophisticated. She is very aware of trends but is also looking for quality items which will last and never feel outdated. When designing the collection, I am thinking about a modern woman. Whether she works or not her time is valuable, and she wants to look effortlessly chic whether she's going to an office, a charity luncheon or on vacation.
What's your #1 rule for dressing confidently in our current times? 
I think dressing properly for the occasion is something that is most important. Sadly, our society has become so casual that you sometimes can't tell if someone got lost on the way to the gym. I really think when you make the extra effort to dress well you project confidence.
For Brooks Brothers spring/summer 2019, how would you describe the overall design aesthetic? From where did you draw your inspiration? 

Speaking of confidence, I was really inspired by older pictures we found of the always elegant Jacqueline de Ribes standing in a very formal Mediterranean garden. She's dressed quite simply in crisp white shirt and pastel pants but she looks so smart and tailored. It's a kind of simple quiet glamor.
One of your self-imposed mandates was to bring "shape" back to the Brooks Brothers woman. Can you share with us how that manifested in the collection and what you learned in the process?
It was really about the fit. Brooks Brothers has so many iconic items from shirting to trenches to blazers. We didn't want to re-invent these, just give them an update to make them more modern for today. They are still classic and timeless. It was important to me to bring my eveningwear skills set, which requires very precise fit to the Brooks Brothers attitude. I wanted to bring this into the collection and especially into daywear. At Brooks Brothers we have great resources available - the most beautiful fabrics and exclusive things we are able to develop like our unique prints and fabrications. 
You're so recognized for your high-quotient red-carpet looks. How did you incorporate a touch of that glamour into your Brooks Brothers collection, while still remaining true to the brand?
My work with Brooks Brothers allows me to explore another facet of my design sensibility. It's about making a women feel and look her best for a ball, the boardroom or her home.
Peaches and pinks are all over your designs for spring. How do you recommend a woman incorporate resort colors into her work wardrobe?

We used a lot of sophisticated pastels this season you will see them in summery tweed suits and dresses. I also love this cherry print we did that is both playful and sophisticated at the same time. I brought back Seersucker into the collection; it's is a preppy staple, but we did it in a very sophisticated way. Perfect for hot summer days!
What are your three must-have spring 2019 pieces from your Brooks Brothers collection?

I think every woman needs one of our non-iron shirts. They are perfect for travel. Also I would suggest that one of flirty dresses and definitely the t-shirt with those summer cherries!
Tell us about any upcoming travel plans.... any fun vacation jaunts? How do you like to relax and unwind?

Well, I have just come back from Tokyo where we celebrated Brooks Brothers' 40th anniversary since opening there. It wasn't a vacation, in fact we did a huge runway show, but I love Japan and I'm always happy to be there.  On weekends I usually go to my family's house in Pennsylvania. I really enjoy gardening and to get my hands dirty in the soil. It's really satisfying to work the land. We have vegetable gardens too and I love to incorporate all that incredibly fresh produce into my food.
We know you love food... care to share a favorite recipe for one of your fabulous summer dishes? 

There are lots of recipes in my book, "Cooking with Zac." I think for summer I would recommend either the fettucini with summer corn, zucchini and burrata or a branzino with lime and lemongrass. And, maybe some blueberry pie for dessert!