Guidance Center Co-Hosts Event at Brooks Brothers
THE ISLAND NOW
December

19

,

2019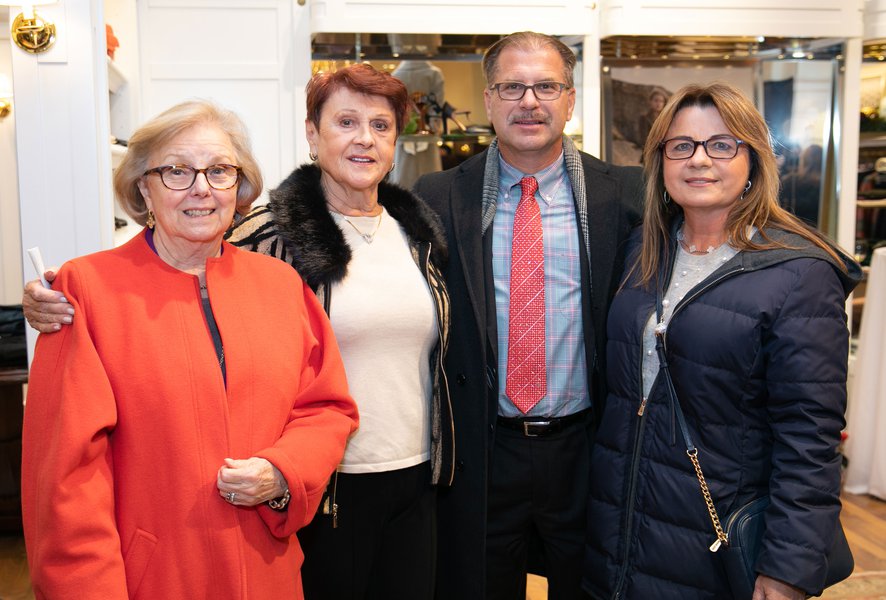 Earlier in December, for the second year in a row, North Shore Child & Family Guidance Center partnered with Americana Manhasset's Brooks Brothers store to co-host an opening night celebration of Champions for Charity.
The event featured live jazz, food and drink, and wonderful conversation as shoppers took advantage of the opportunity to buy beautiful items while contributing to great causes. Twenty-five percent of the pretax price on clothing sold was donated to support the Guidance Center's mission and that of other charities.
"We're thrilled that North Shore Child & Family Guidance Center participates in Champions for Charity Americana's annual holiday shopping event benefitting over 100 not-for-profit organizations," said Catherine Castagna, president of Castagna Realty Co. Inc. "Their dedication to helping children and strengthening families is an inspiration, and they are an indispensable resource in our community. We are proud to support their efforts."
Since its inception in 1996, Champions for Charity has raised nearly $14 million. Taking an active role in the community has been an integral part of the Castagna Realty Retail Group's mission, particularly throughout Americana Manhasset's 63-year history.
Lauren McGowan, Director of Development at the Guidance Center, said, "We're very grateful to everyone at Americana Manhasset and Brooks Brothers. They continue to be an invaluable supporter of our lifesaving work."