Concours D'Elegance car show draws large crowd to Americana Manhasset
THE ISLAND NOW | By John Nugent
October

16

,

2018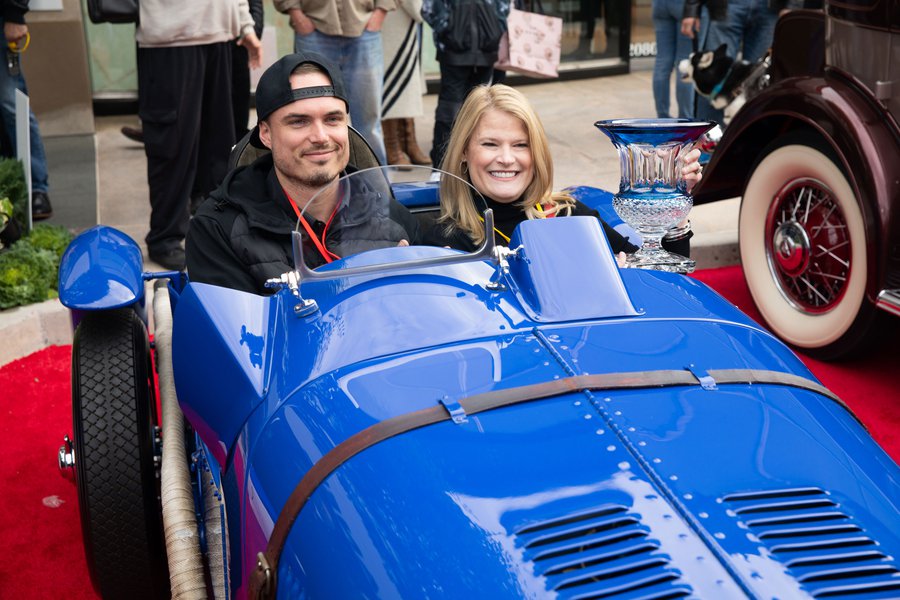 The 14th annual Concours D'Elegance at the Americana displayed a wide variety of cars at Americana Manhasset Sunday.
There were more than 200 cars vying for 24 prizes, according to Heather Betz, the event's organizer.
Judges selected a 1939 Delage owned by Colton Amster as the Best in Show. Priscilla Gremillion of St. Louis Crystal presented Amster with a blue crystal vase for winning the competition.
Betz estimated that about $25,000 would be raised at the event. All proceeds will be donated to the Ronald McDonald House.
Names like Porsche, Bentley, Rolls-Royce, Austin Healey, Lamborghini and Aston-Martin were among the entrants that lined both sides of Americana's stores.
Jim Glickenhaus, who supports the event every year, featured his SCG003S, an ultra high-end sports vehicle that takes nine months to build and has a price tag of $2.2 million. Glickenhaus owns a factory in Sleepy Hollow, New York, where he produces 325 "race and road legal" luxury autos every year.
Also notable among the entrants were a 1928 Bentley, 1930 Cadillac V16, 1948 Cadillac limo and 1958 Chevrolet Corvette, all polished and shining as if they just rolled off the assembly line.

The chief of judges, Jeffrey Einhorn, presented awards to the winners and selected the  winner of the $50,000 raffle.