Lafayette 148 Opens New Boutique at Americana Manhasset!
November

12

,

2019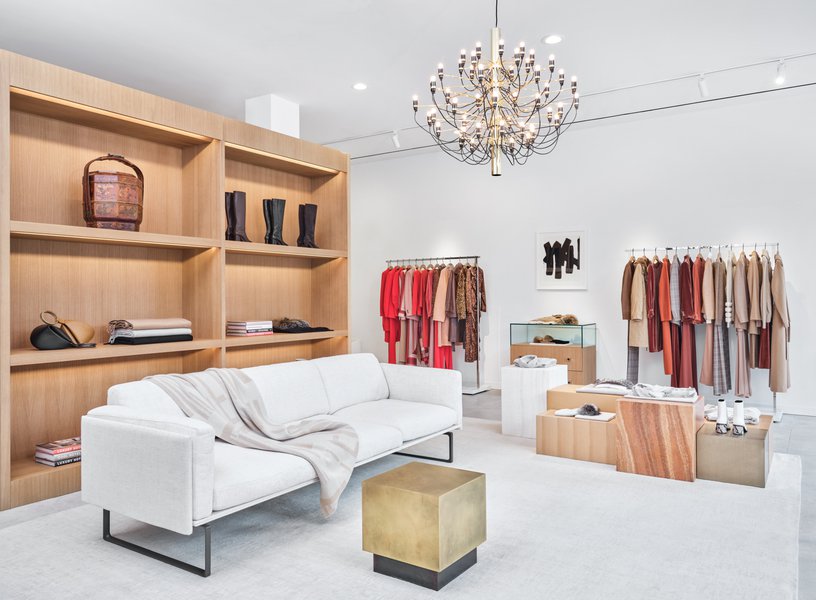 Americana Manhasset is excited to announce the opening of Lafayette 148! As the luxury women's wear label ramps up its U.S. retail initiative, their first boutique on Long Island marks a significant step forward into penetrating a key market for the brand.
"Americana Manhasset is a natural continuation of our New York story," says Lafayette 148 co-founder and ceo Deirdre Quinn. "We're very excited to build on our commitment to serving our woman wherever she is. We're fortunate to have an exceptionally dedicated following on Long Island and we're excited for her to experience Lafayette 148 New York to its fullest extent."
The interior design of the 1,700 square foot light-filled shop builds on the brand's next generation store design that debuted with the Manhattan Townhouse. Warm, natural textures and architectural elements echo Lafayette 148's modern, minimalist aesthetic. Luxurious accents and furnishings include a rich mix of woods, sleek metals, Italian leather and onyx stone-finished set pieces and reflect the store's North Shore environs. The boutique's exquisite furniture pieces were hand-selected by chief creative officer Barbara Gast and specially sourced from Italy. Window displays are artful and minimal, inviting passersby to see into the space and the curated collection of modern essentials, shoes, jewelry and accessories.