Lafayette 148 x The Morning Show
Lafayette 148 unveils custom suiting by Creative Director Emily Smith in collaboration with costume designer Sophie de Rakoff for The Morning Show, Season 3, worn by characters Bradley Jackson and Stella Bak.
Inspired by the strength and singularity of the characters who wear them, three custom suits were born out of a creative partnership of Emily Smith & Sophie de Rakoff, who worked together at the L148 design studio to bring these looks to life—from sketch to screen.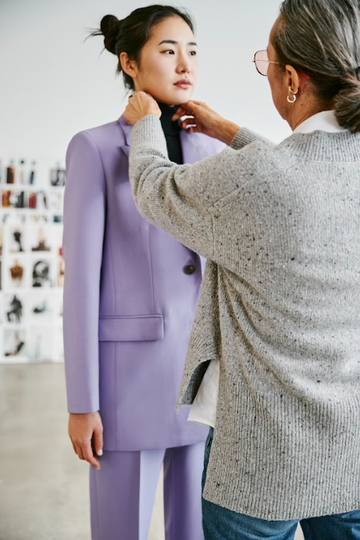 "One of the great pleasures of designing for The Morning Show is the opportunity to celebrate strong female characters, & work with incredible female-led brands, like Lafayette 148. As I started designing season 3, it was a natural fit to collaborate with Emily on designing custom suiting for these powerhouse characters."
—Sophie de Rakoff
"Sophie has been collaborating with the talent for 3 years, building & defining the characters' unique looks that really tell a story of who they are, where they came from & a little of where they're headed," says Emily Smith. "The quality, construction & cut of our tailoring really spoke to the dynamic lives that Bradley Jackson & Stella Bak lead as accomplishing women in NYC's hustle & bustle media culture."
—Emily Smith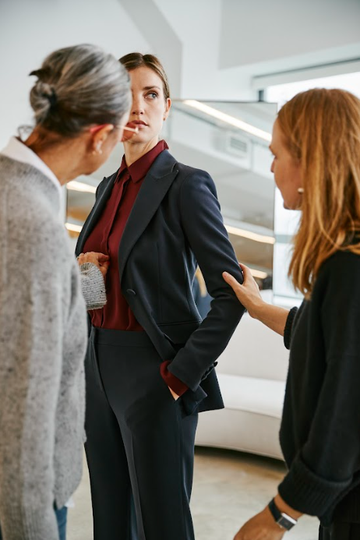 American Manhasset is proud to be one of the few locations in the nation that have received the Lafayette 148 x The Morning Show window installation and made to order suiting program offering. Discover the exclusive items at Lafayette 148.