A New Concept Gucci Opens at Americana Manhasset
December

10

,

2018
Alessandro Michele's vision for Gucci has arrived at Americana Manhasset.
Spanning almost 5,000 square feet, the newly renovated store showcases the worlds of men's and women's ready-to-wear, shoes, handbags, luggage, small leather goods, men's leather goods, jewelry, watches and accessories.
The new boutique marks the first full renovation since Gucci opened at Americana Manhasset in 2003.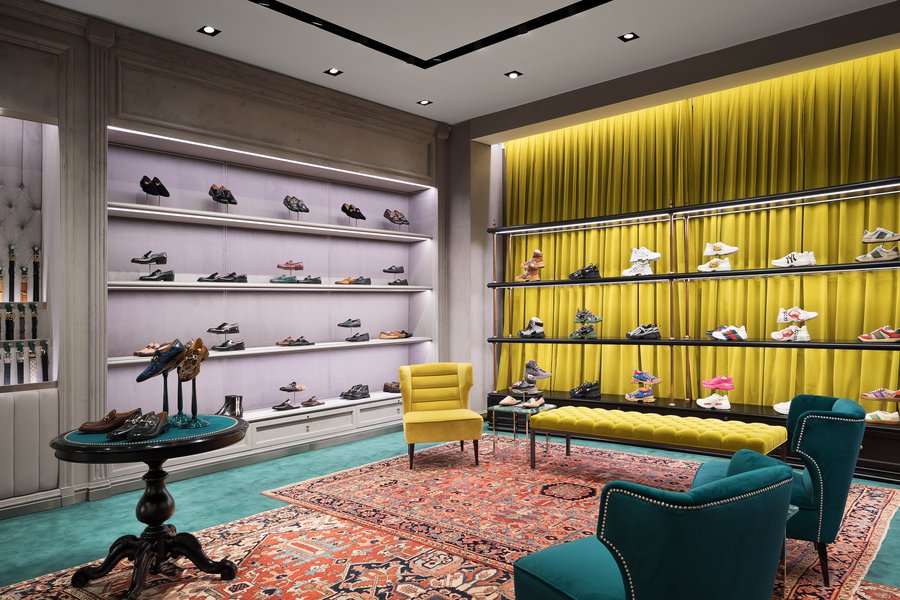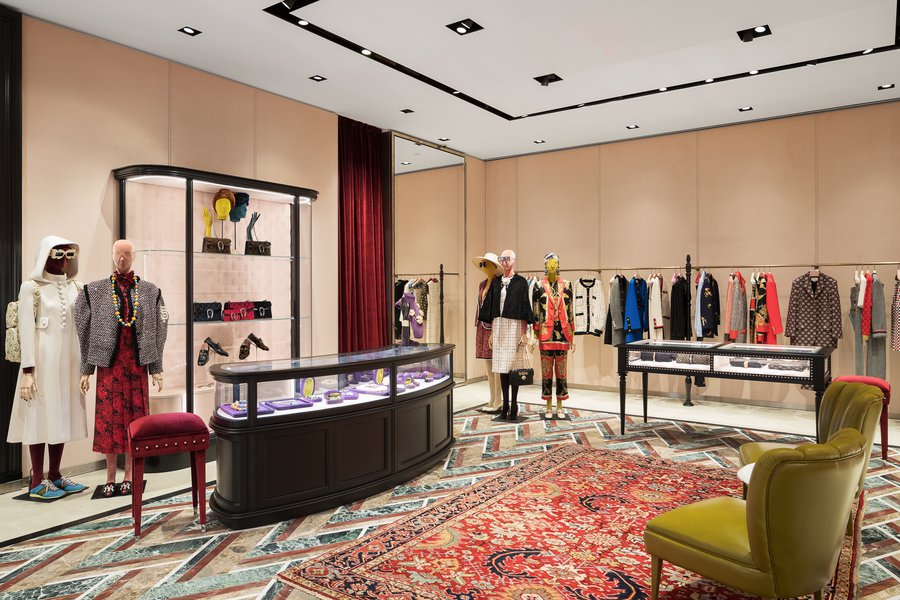 Highlights of the new design concept, conceived by Michele, start from the exterior -- with a facade unique to Americana Manhasset. Featuring an interwoven symphony of marble and industrial metal, the hard surfaces are juxtaposed against lush greenery that echoes the local aesthetic. At night, metal pillars lined with LED lights display a rotation of colors (white, red, blue, yellow, green and magenta) that brilliantly illuminate the marble exterior.
Designed to invite clients into a space thats feels both welcoming and luxurious, the interior design is discreet. Characteristics of Gucci's new house codes are evident throughout: soft elements like velvet armchairs and layered vintage oriental rugs offset harder surfaces and industrial elements, such as rivets. The overall spare use of space, with elegant rooms that flow from one into another -- inviting shoppers to discover -- are in keeping with the contemporary eclecticism (not to mention mega watts of color) that are in keeping with the Gucci collections. In short, it's a triumph of tradition married to modernism and the romantic.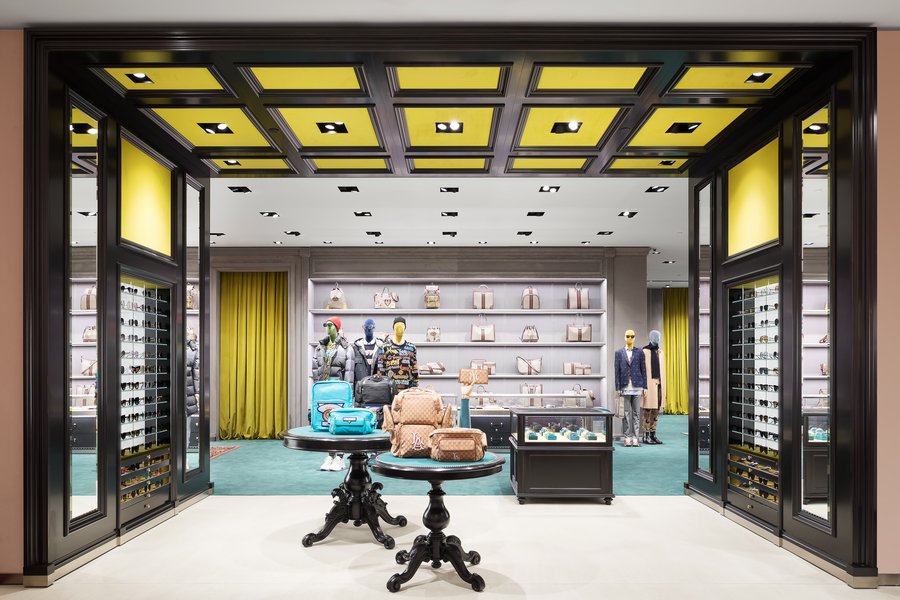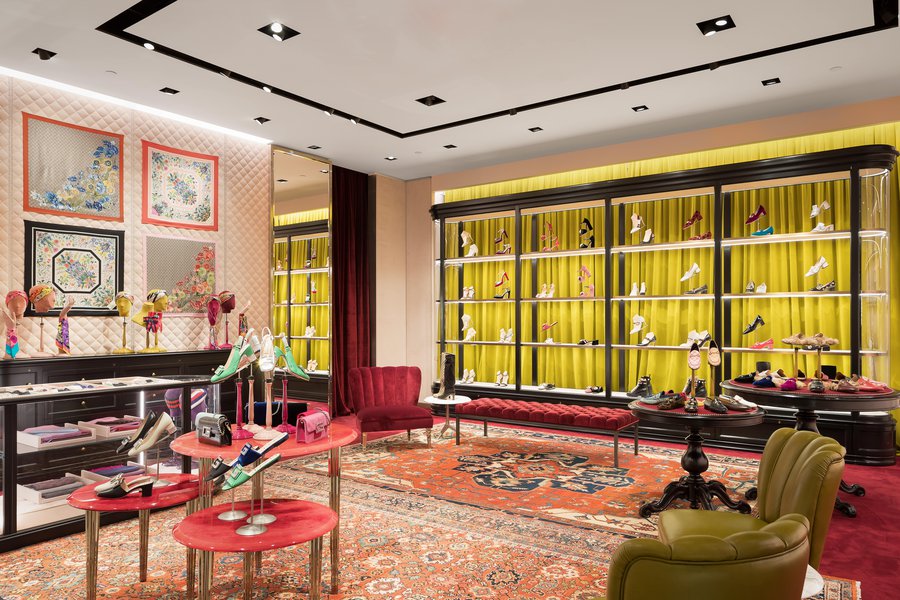 Travel is a central theme of the new store design, referencing the history of the house, specifically through the use of the aesthetic codes of luggage -- and the trunk in particular -- to create decorative elements. Unexpected combinations of materials are used throughout. Marble polychrome inlays produce decorative three-dimensional effects on the floors, harmoniously integrated with functional cement. Carpets in cherry red and peacock blue offset varnished iron wall finishes that complement pale pink matelassé or peacock blue velvets, used for upholstery and fitting rooms.
The result is a space that entices, surprises and feels personal to Gucci.