A New Way to Travel: Louis Vuitton Launches Soft Horizon Luggage
March

29

,

2019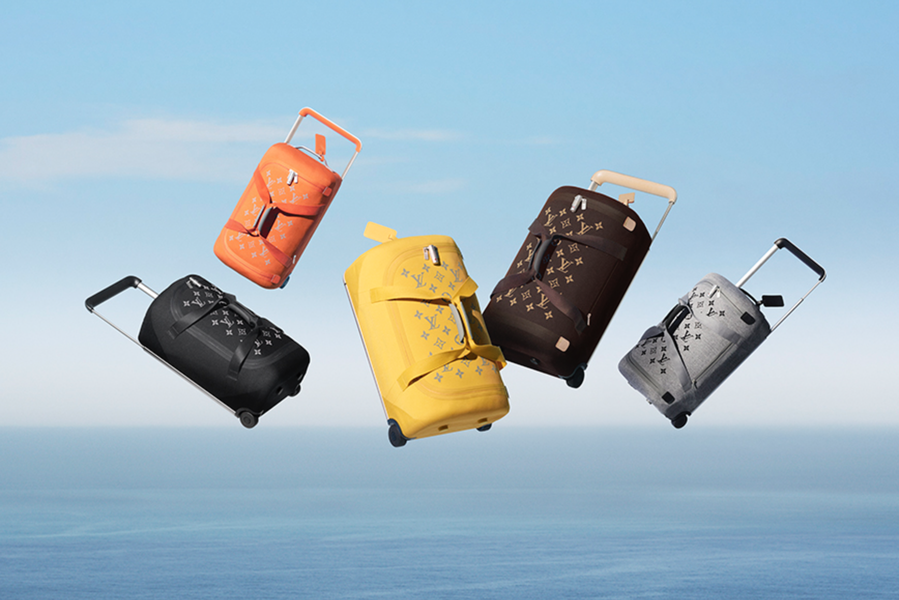 Louis Vuitton's highly anticipated follow-up sophomore Horizon collection of luggage debuts today -- just in time for summer holiday vacations and weekend jaunts to the beach. Designed once again by industrial architect Marc Newson, the Horizon Soft Luggage capsule features, as its name applies, a bevy of soft bags that serve as a counterpoint to their hard-sided predecessors. 
The travel pieces are comprised of a thermo-formed 3D knit outer shell with a double sided jacquard featuring an interpretation of Louis Vuitton's signature monogram print. The custom-made yarn includes elastic and thermos-fusible thread, crafted using a seamless knitting technology used exclusively by Louis Vuitton. The knits are all one piece. As for precipitation? The fabric has received a special water-repellent treatment beforehand.
The 10-piece set is composed of two styles -- the rolling Horizon Soft Duffle 55 and the Horizon Soft 55 -- which come in an array of fabulous color ways including orange, yellow, pink, black, gray and the iconic Vuitton brown. Each case comes with an aluminum three-digit combination zip-pull lock system that's TSA-approved. For an added dose of security, consider the Louis Vuitton Echo device, which tracks your bag through the terminal and landing, providing location notifications (it even tells you if your bag was opened while en route).