New York's Swankiest Mall Is Actually on Long Island
Americana Manhasset has everything a celebrity or rich suburbanite could want. BLOOMBERG | By Kim Bhasin- Bloomberg
August

28

,

2018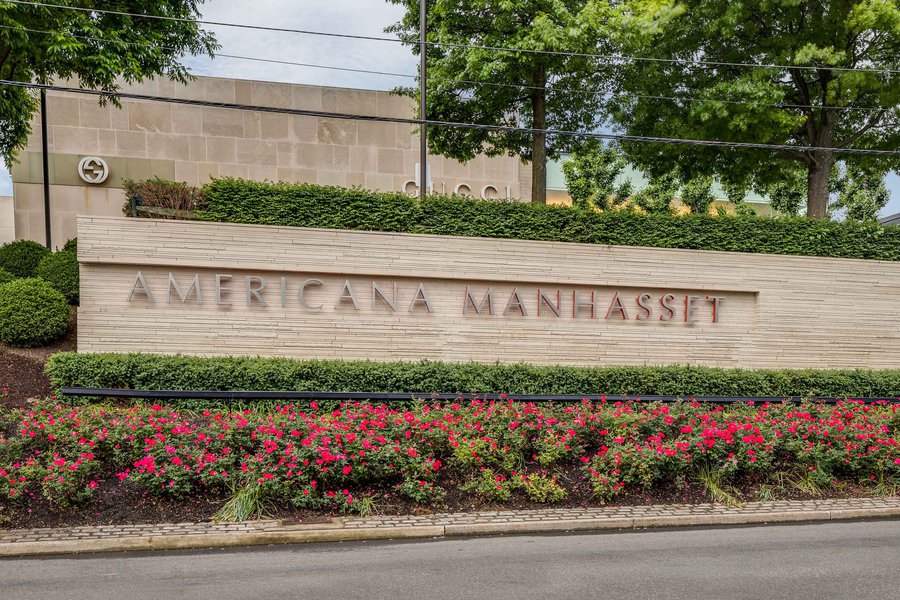 Americana Manhasset is one of the highest-end malls in America. Oh, wait.
"The first thing I will tell you is we're not a mall," says Deirdre Costa Major, president of the property. Her architect, she said, just doesn't do malls.
Costa Major prefers that the location, in the town of Manhasset on the North Shore of New York's Long Island, be dubbed a "shopping center." Semantics aside, Americana is home to one of the most exclusive groups of stores in the U.S. Two large spaces at the entrance house Hermès and Prada. Gucci and Louis Vuitton are among the most popular shops. Massive diamonds are sold out of London Jewelers and Cartier. There are even separate Chanel boutiques for both handbags and fine jewelry. You get the picture.
Like other pricey malls, such as Miami's Bal Harbour Shops, the Grove in Los Angeles and the Forum Shops at Caesars on the Las Vegas Strip, Americana is doing just fine. On a sunny July afternoon, plenty of cars are parked by the Tesla dealership and people are seated for lunch at the mall's two restaurants.
For malls that don't cater to the rich, though, things aren't looking as peachy. Credit Suisse predicts that from 20 percent to 25 percent of shopping malls will close within the next five years as they scramble for shoppers who would rather buy online. Suburban malls with low occupancy rates are cutting rents and searching for trendy new tenants. 
Luxury shopping centers don't have that problem—especially this one. Long Island's North Shore has been steeped in wealth for a very long time. Even F. Scott Fitzgerald's classic novel The Great Gatsby was set nearby. Once the area was called the Gold Coast, home to palatial mansions built by industrialists, or robber barons, depending on your viewpoint. Expansive estates owned by the Vanderbilts, Astors and Whitneys were built in the area, designed by the era's great architects. Many old estates, however, have since been knocked down or repurposed. Banker Otto Kahn's Oheka Castle, built in the 1910s, is now a hotel and popular celebrity wedding venue. Taylor Swift shot a music video there.
This also means that the Americana must deal with a pickier clientele than your run-of-the-mill mall. Celebrities frequent the shops when they're in the area, and management prides itself on keeping the paparazzi at bay.
For those who want special treatment, there's even a personal shopping service at the concierge with three dedicated suites. Call ahead and a personal shopper employed by the mall will meet you for an appointment, picking out a selection of items ahead of time based on your preferences. Don't like anything they picked out? They'll send out runners to grab more cashmere sweaters from Loro Piana or woven lamb leather handbags from Bottega Veneta.
One unique trait at Americana is the lack of any large department stores, not even Barneys New York, Saks Fifth Avenue or Neiman Marcus. Instead, the center has a Hirshleifers, the only one of its kind. A family business since the early 1900s, Hirshleifers became one of the center's original shops when it opened more than a half-century ago. It sells high-end fashion, with dedicated shopping areas for brands such as Saint Laurent. Up front, there's a Christian Louboutin boutique, complete with a carpet that's the same trademarked red hue as the soles of the label's famous stilettos.
Luxury, especially in fashion, changes over time. Hirshleifers now has a large streetwear section filled with hot labels such as Off White and Palm Angels. Last year it opened a suburban outpost for the New York City streetwear temple Kith.
"The luxury market has changed dramatically over the years," said David Sills, a co-owner of Hirshleifers. "Our Chanel client is wearing [Nike] Air Force Ones with their $12,000 Chanel blazers."