North Shore Child & Family Guidance Center Gala Honors Champions For Charity, Raises Over $620,000
November

2

,

2018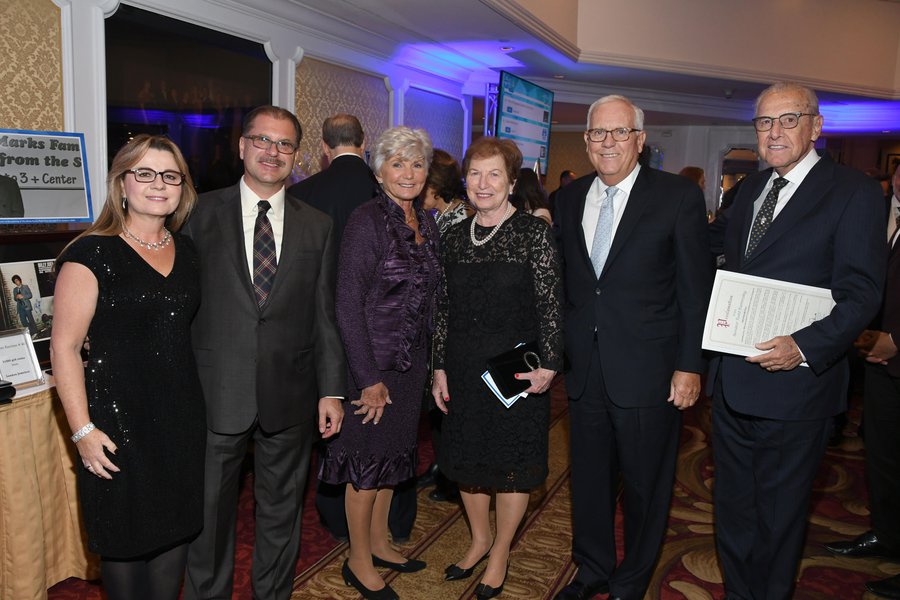 Americana Manhasset was honored to have Champions for Charity, our annual holiday shopping benefit, recognized at the North Shore Child & Family Guidance Center's 65th Sapphire Anniversary gala. The October 25 dinner raised over $620,000 to support the Guidance Center's mission to bring hope and healing to children and their families who are experiencing mental health and substance use challenges. Also honored that evening were philanthropists Andrea and Michael Leeds, the former who, as a board member at the Guidance Center for more than 20 years, helped the organization achieve its most successful fundraising event in history.
"We are proud that Champions for Charity is one way to bring people from our community together to help make a difference," said Deirdre Costa Major, president of Castagna Realty Retail Group. "The Guidance Center is heroic in providing mental health services to children and families in crisis."
Friends and family from as close as Long Island and as far as California turned out at the Garden City Hotel for the special evening, which included a heartfelt and poignant speech from Linda Beigel Schulman, the mother of Scott J. Beigel, one of the beloved teachers who lost his life in the tragic shooting in Parkland, Florida.
"We are extremely grateful to our honorees, speaker, mistress of ceremonies, donors, sponsors and all who worked so hard on the gala committee," said Guidance Center executive director Andrew Malekoff. "For 65 years, we have been dedicated to providing mental health services to all children and families, regardless of their ability to pay. And because of the generosity of everyone involved, we will be able to continue to provide the best in care to the community."
In addition to recognizing gala co-chairs Matilde and Cliff Broder and Rosemarie and Mitchell Klipper for their tireless work, we also offer a heartfelt thanks to journal co-chair John J. Gutleber, our former chief executive officer, who passed away unexpectedly in September. This was an organization he held close to his heart. Along with journal co-chair Jo-Ellen Hazan and auction co-chairs Major and Charles G. Chan, we thank you.
With Champions for Charity just three weeks away, we look forward to supporting the more than 100 not-for-profit organizations through our four days of philanthropic shopping (including the Guidance Center)! This year's event, which takes place from November 29 through December 2, has raised nearly $13 million over its 21-year inception. We invite all our friends, clients and shoppers to sign up for your complimentary Champions for Charity card.
For more information and to register for Champions for Charity please click here.