Now Open: Gwyneth Paltrow Debuts New Goop GIFT Pop-Up Concept
November

15

,

2018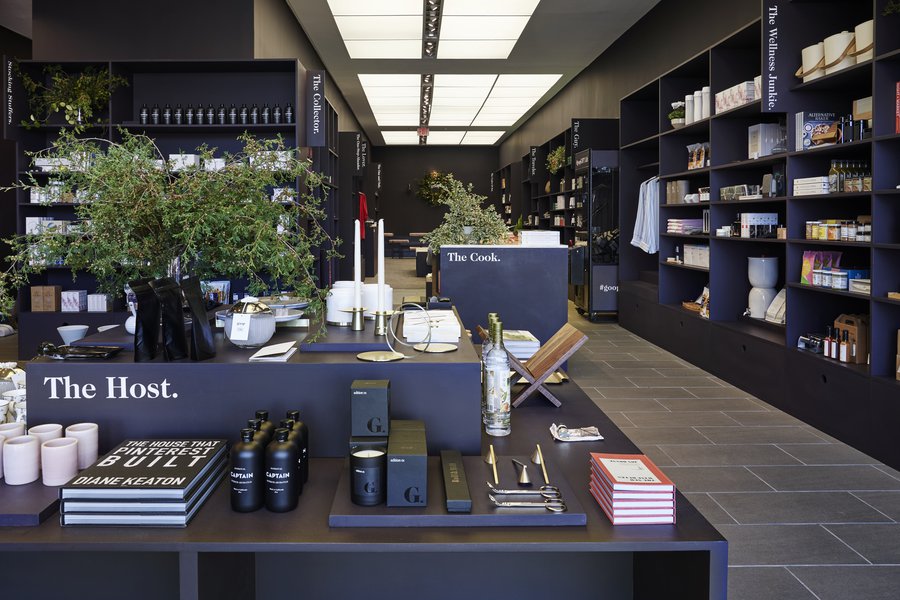 Just in time for the holidays, Goop GIFT has launched its holiday gift giving concept Americana Manhasset -- the first of its kind on the East Coast and just one of three such shops in the U.S. 
Bringing its gift guides to life, Goop GIFT translates the aesthetic of its modern lifestyle brand into a tangible, stoppable experience making it the perfect one-stop holiday gifting destination. In addition to products spanning a multitude of categories, including beauty and wellness, home, apparel and experiences, the shop will also offer personalization, gift wrapping and hand calligraphy -- not to mention events for both the young and young at heart.
Inside the holiday store shoppers will find merchandise organized to reflect the gift guide's 12 categories, which include The Traveler, The Host and The Lover. New categories this season area: The One-Step-Aheader, for the newest trends, and The One and Only, featuring higher-end luxury items from jewelry and handbags to exquisite personal gifts.
Featuring a range of designers hailing from all over the world, goop GIFT will offer a select assortment of Goop-approved favorites, such as the Not-Another-Bill Personalized Backgammon Set, the Morihata Chikuno Cube Natural Air Purifier, the SOMA Hot & Cold Brew Bottle, and Casey Zabala Wanderer's Tarot Card Deck.
Customers can also shop the goop x GreenPan two-piece frypan set, the goop x Oso & Me Lounge Set, the goop x Jérémy Collot Handmade Kitchen Knife and the goop x Cinnamon Projects Incense Set among many other goop collaborations available exclusively at goop GIFT.
The store also will feature Made by Google products for the first time, to bring a new level of technology to goop GIFT, offering select products, like the Google Home.
Goop GIFT is open through December 24.