Space Odyssey: Americana Manhasset 2019 Spring Campaign
February

16

,

2019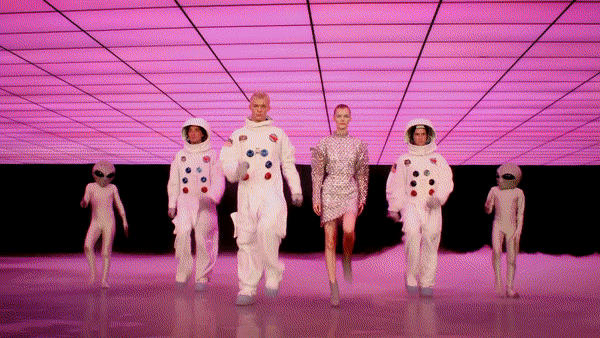 MANHASSET, LONG ISLAND – (FEBRUARY 2019) – This month Americana Manhasset debuts its full color, 68-page Spring Fashion book. Spring ready-to-wear, accessories and jewelry from the most coveted brands in the world are captured in a high style picture book starring top runway models Kris Grikaite and Joao Knorr. 
Inspired by the upcoming 50th anniversary of the first manned lunar landing, the campaign simulates an ultra-stylish trip into outer space, complete with moonscapes, robots and space ships. Photographed, produced and styled by Laspata DeCaro, the campaign was shot at various locations in and around Los Angeles, including Vasquez Rocks Natural Area Park, Emerson College and Popsicle Studios. 
In conjunction with the still images, Americana Manhasset has debuted a pair of short films (also starring Grikaite and Knorr). "Clothes Encounters" is fun and fast-paced and features dancing astronauts and aliens, while "Space Odyssey" is cool and cosmic and suggests a mysterious and fashionable out-of-this-world voyage.
Americana's Spring Book is direct-mailed to 115,000 targeted households. The still images are being featured in national and regional print ads, in publications such as The New York Times, T-Styles magazine and The World Journal newspaper. The images and videos will appear in various digital and social media including nyt.com and wsj.com. The visuals are also being shown prominently throughout the season on americanamanhasset.com and featured on Americana's social media outlets.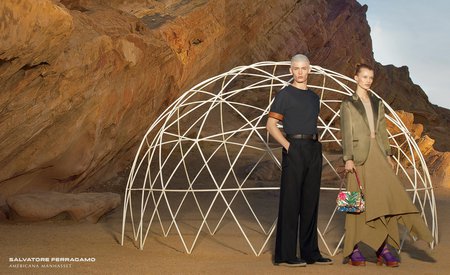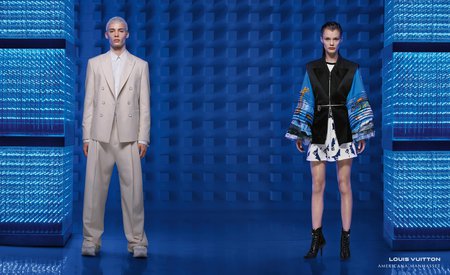 "We took our cue from the Apollo 11 moon landing and the awe that it still inspires 50 years later," said Charles DeCaro. "And most importantly, the season's collections corresponded with the theme, with many designers conveying a somewhat futuristic, even space-age vibe, each in their own unique way. As always, while we had a clear editorial voice and a strong narrative vision for this campaign, the fashion and the designers' messages remain the focus. We shoot an appropriate image for each brand, from Chanel, Gucci and Celine to Rag & Bone, Theory and Zimmermann, but each photograph also works as part of the whole."

Americana Manhasset is a premier collection of over 60 fine shops, including Hermès, Chanel, Louis Vuitton, Gucci, Cartier, Ermenegildo Zegna, Van Cleef & Arpels, Bottega Veneta, Hirshleifers, Ralph Lauren, London Jewelers and more, all within a unique outdoor environment designed by renowned architect Peter Marino and landscape designer Oehme van Sweden. Americana Manhasset offers a complimentary Personal Shopping Service, a remarkable luxury fashion and gift resource. Located on Long Island's beautiful North Shore, Americana Manhasset is 20 miles from Manhattan and 50 miles from the Hamptons.