Veronica & Veronica
February

24

,

2021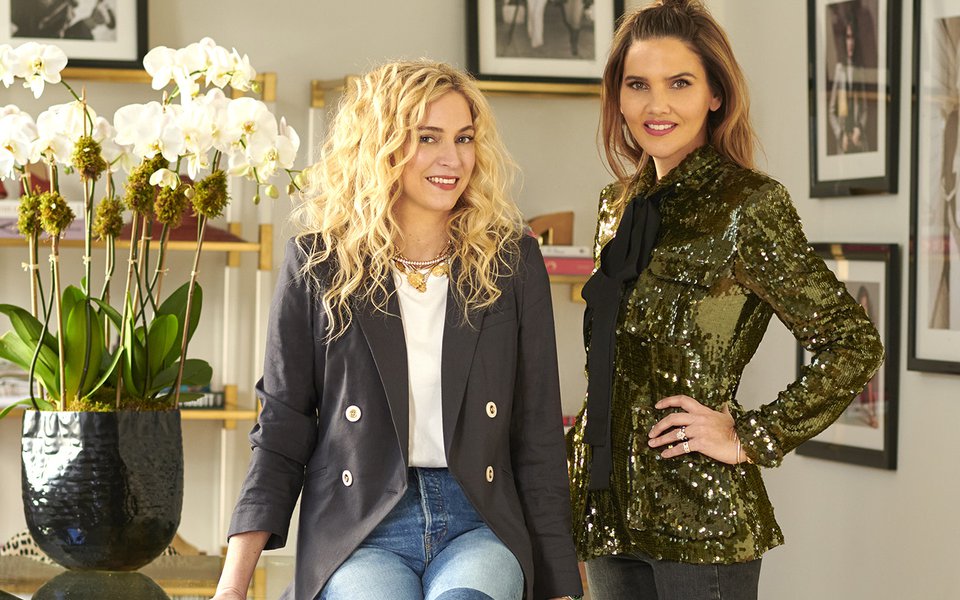 You Asked, They Answered
Anti-stress secrets?
VSB: Alone time. Even 30 minutes of yoga, walking, rebounding, driving, manicure…
VMB: Going for walks.
Secret to staying healthy?
VMB: Wine and chocolate (superfoods). All kidding aside, I love my elderberry immune gummies.
VSB: I take a lot of vitamins every day, drink celery juice and try with every bone in my body not to eat all the sugar there is in the world.
What are you reading now?
VSB: Thrive by Arianna Huffington
VMB: The Bitcoin Standard by Saifedean Ammous. I've spent my career thinking of the bridge of business and entrepreneurship with fashion and technology and my latest quest is understanding the place bitcoin holds as a new asset class of cryptocurrency. I recommend reading this book to get started.
Favorite skincare products?
VSB: Vintner's Daughter serum, Augustinus Bader rich cream and Tatcha dew spray.
VMB: Morgen Schick taught me about Active Argan Beauty skincare. Favorite products are all the oils (the calming drops are divine), Stem Cell Elixir, and Resurface and Plasma Elixir. These mixed together are the secret sauce for even skin!
Favorite housewarming gift?
VSB: Monogrammed his-and-her bathrooms from Kassatex.
VMB: A bottle of Pedras wine.
Tips to staying fit while juggling work and family during the pandemic?
VSB: Yoga and walking.
VMB: Who is fit?! I just got a rowing machine for my house. I'll let you know how that goes…
Best outfits for lazy quarantine?
VMB: Silk striped PJ set. Otherwise, I'm getting dressed and going out for a walk!
VSB: Oversized sweaters, jeans and our fern clogs.
Tips to staying positive?
VMB: Staying positive—carpe diem! Wear it, eat it, spend it, save it, read it, watch it, try it, make it, do what you always wanted to do NOW! What are you waiting for?
VSB: Gratitude. Anytime i start to go dark, I think about what I'm grateful for—my family, health, friends and the ability to work at something I love so much. It resets my quickly.
What time do you go to bed?
VMB: I try to get into bed by 11. If I can get seven hours straight, I'm a rockstar!
VSB: I like to be asleep at 11 PM and up at 6:30 PM. Eight hours is the best amount of sleep for me.
Hottest Spring 2021 trend?
VMB: Monochromatic sets of silk, linen or sequins! Pops of color. Leather anything!!! Sparkly socks with open-backed shoes. Utility pockets and floral prints.
VSB: Getting dressed in anything other than sweats!
Visit Veronica Beard at Americana Manhasset!