What's New at London Jewelers - January 2018
January

9

,

2018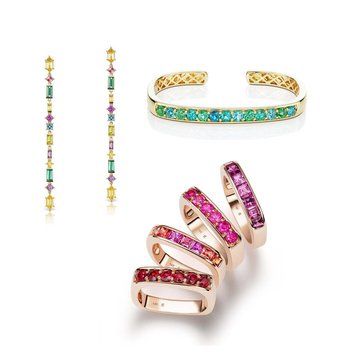 Jane Taylor Jewlery is a family run company focused on creating modern heirlooms that capture the spirit of the on-the-go woman. Founded in 1994, the brand's most recent collection, Cirque, boasts a whimsical and sleek approach to colorful gemstone jewelry. From stacking cuffs to cocktail rings, Cirque's rainbow of fun is further elevated by touches like a hidden hinge on the cuffs and huggie hoops that sit beautifully on all ear shapes.
AeroDiamonds add a flirty feminine edge to classic styles, offering a fresh perspective of diamond jewelry suited to a woman's modern, fluid lifestyle. Laser pierced and free of traditional metal mountings so they appear free, the diamonds dance in midair while sparkling with light. Featured here are the "Bohemian Quartet" hoop earrings, "Trio" diamond fringe necklace and "Streamer" necklace.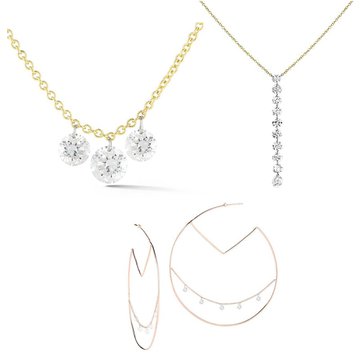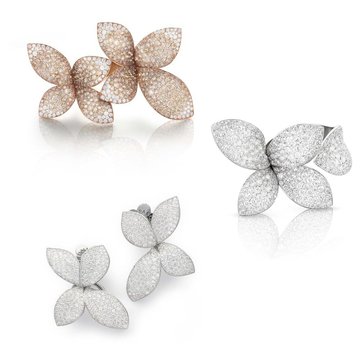 Pasquale Bruni has been creating stunning jewelry for discerning women for over two generations. Every collection is a blend of the nobility of metal with the richness of the gemstones, each piece made by hand in a workshop in Italy. Nature is a constant source of inspiration. This precious collection, called Giardini Segreti, is dedicated to the secret courtyards of Milan, their hidden gardens... real gems protected in the heart of the city.
Known simply as B Point, Turkish designer Bilgün Dereli's latest collection reminisces her country's Grand Bazaar. A source of constant inspiration, the exhilarating experience of discovering the vast space's offerings is symbiotic with the native Turkish women... not their sexual appeal, but more their charm. One-part mysterious, two-parts secretive and seductive. Dereli's designs seek to embody the beauty of this woman.