What's New at London Jewelers - October 2019
October

7

,

2019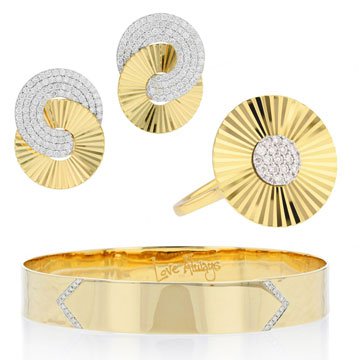 Phillips House
Phillips House at London Jewelers features an exciting entree into the global arena with the launch of its formerly private collection. In just over a year, the brand has graced the covers and pages of nearly every fashion magazine of note, has been embraced by celebrities and the style savvy and counts among its devotees the First Lady of the United States – who wore Phillips House to meet Queen Elizabeth II and the Royal Family. With a classically chic style that dramatically blends the finest pave diamonds and semi-precious stones, co-designers Lisa and Danielle Frankel have brought the inimitable style of the Phillips Frankel collections from the shores of Miami Beach to a worldwide audience.
Audemars Piguet
With generational roots based in Le Brassus, Switzerland, Audemars Piguet began in 1875 when two young men sharing a passion for watch making joined together to design and produce complication watches. Jules-Louis Audemars would design the movements while Edward-Auguste Piguet would handle the financial and commercial side. Although it remains an intimate manufacturer in the global scale of watchmaking, Audemars Piguet has quickly gained popularity, thanks in large part to its chronographs. Audemars Piguet is now one of the most accomplished leaders in the Swiss watch industry and a must-have timepiece for every serious watch collector. There are very few companies these days that are still family owned and operated. Audemars Piguet is a rarity that, either hands-on or behind the scenes, a family member continuously perfecting the crucial decisions that perpetuate success. We're excited to welcome the Audemars Piguet boutique to Americana Manhasset!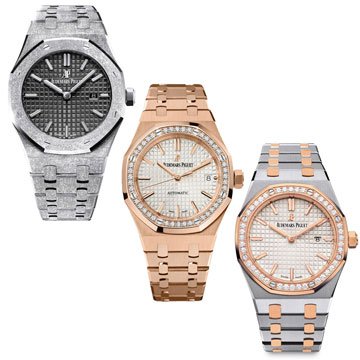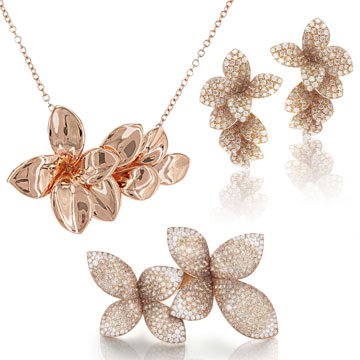 Pasquale Bruni
As a youngster, Pasquale Bruni began his apprenticeship in the workshops of Valenza Po, the international heart of craft jewelry creation. Upon mastering the techniques of fine jewelry craftsmanship, a meticulous care for detail ultimately became one of the Maison's distinguishing traits. In 1976, when only 20 years old, Bruni created his first collections, illustrating his exceptional creative flair and a rare creative instinct. Simple yet unique shapes; rare gems and shimmering stones characterize the distinctive, unusual yet harmonious style of the designer's collections.