What's New at London Jewelers - September 2019
September

3

,

2019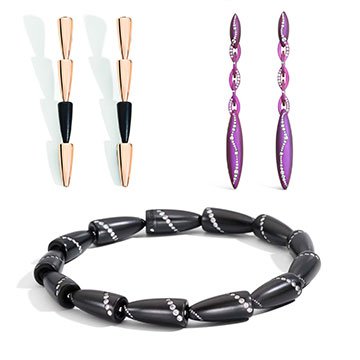 Vhernier
One of the world's most iconic jewelers, Vhernier is a must-have in any discerning woman's jewelry wardrobe. The Italian jeweler, which began in Valenza as a goldsmith's workshop, developed into a brand known for its contemporary, yet unconventional, pieces that marry gold with gemstones. Among its more illustrious creations are: the Calla necklace, the Pirouette ring, the Palloncino brooch and the Vague earrings. Whether a thoroughly modern Eclisse ring or a bold pair of Calla earrings in rose gold and ebony, a piece by Vhernier is an investment well made. 
Zoë Chicco
Zoë Chicco's pieces are at once both personal yet versatile. "Itty Bitty," "Tiny Ring Prong" and "Hollow Curb" are just a few of the whimsical names the American jewelry designer has coined for her pieces. Whether worn alone or layered together, Chicco's pieces, primarily fashion in yellow gold complemented by diamonds and semiprecious stones, reflect her fortes in metalsmithing and adornment design.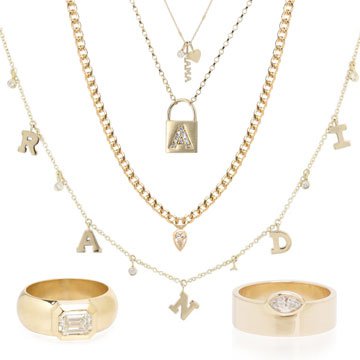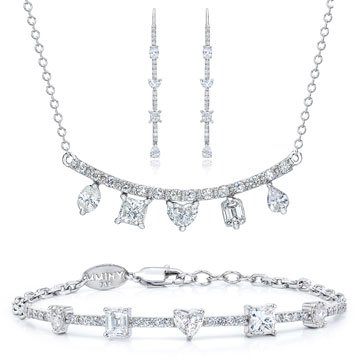 Mindi Mond
Mindi Mond's pieces aren't for the shrinking violet. While thoroughly elegant, Mond's unabashed use of diamonds, pearls and gold lies in parallel to her lifelong love of collecting estate jewelry. These pieces make a statement! While, at first, the pieces lend an air of black-tie evening, upon careful edit, many would easily be at home for a ladies lunch or an afternoon of decadent shopping. The Art Deco, Victorian and Edwardian era references are unmistakable -- as are her confluence of modern and antique.