Sand Storm
Beige is the new black. This spring, earth tones in various hues, ranging from cool taupe to creamy caramel, are prevalent for both men and women. Head-to-toe neutral looks feel suddenly fresh, with modern shapes and a casual vibe, while tan accessories abound in supple suedes and leathers. Warm weather textures, including raw canvas and raffia add interest, while glimmering, gold bling tops it all off.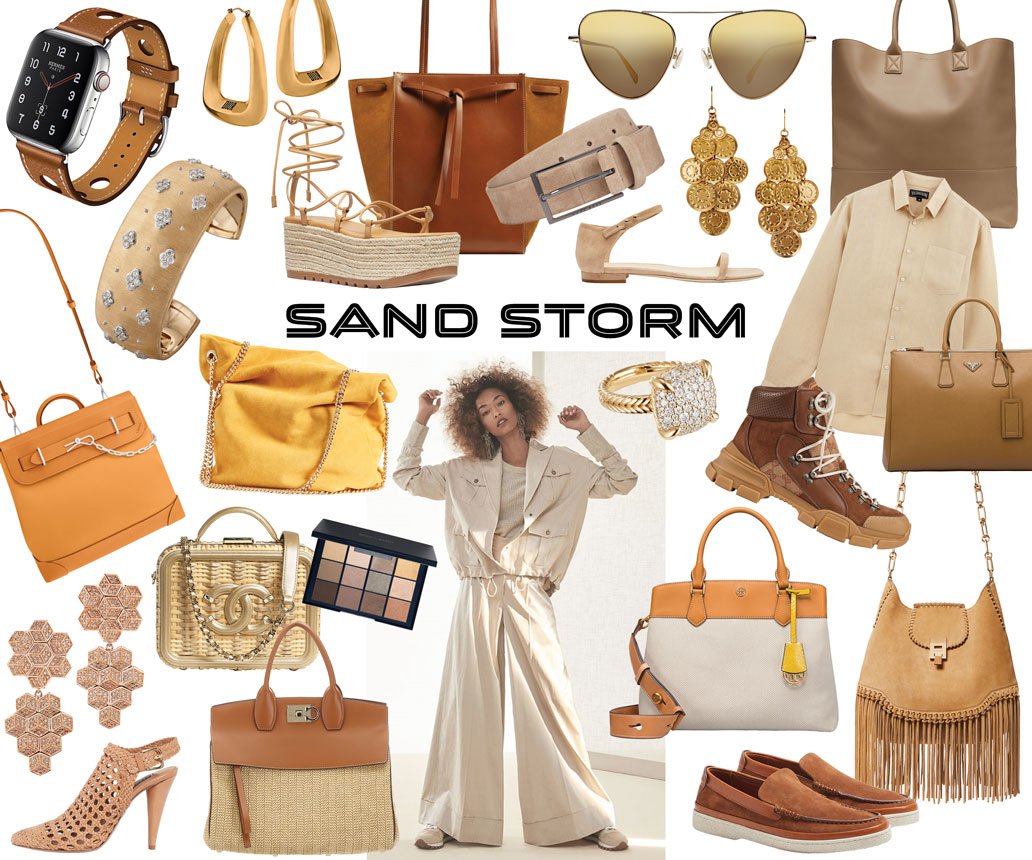 The Future is Now
There's a galactic quality to this season's best accessories, with abstract forms, high-tech materials and metallic finishes lending spring a modern, sci-fi feel. A touch of space-age nostalgia (welcome back lucite!) adds a retro twist to these inspired pieces.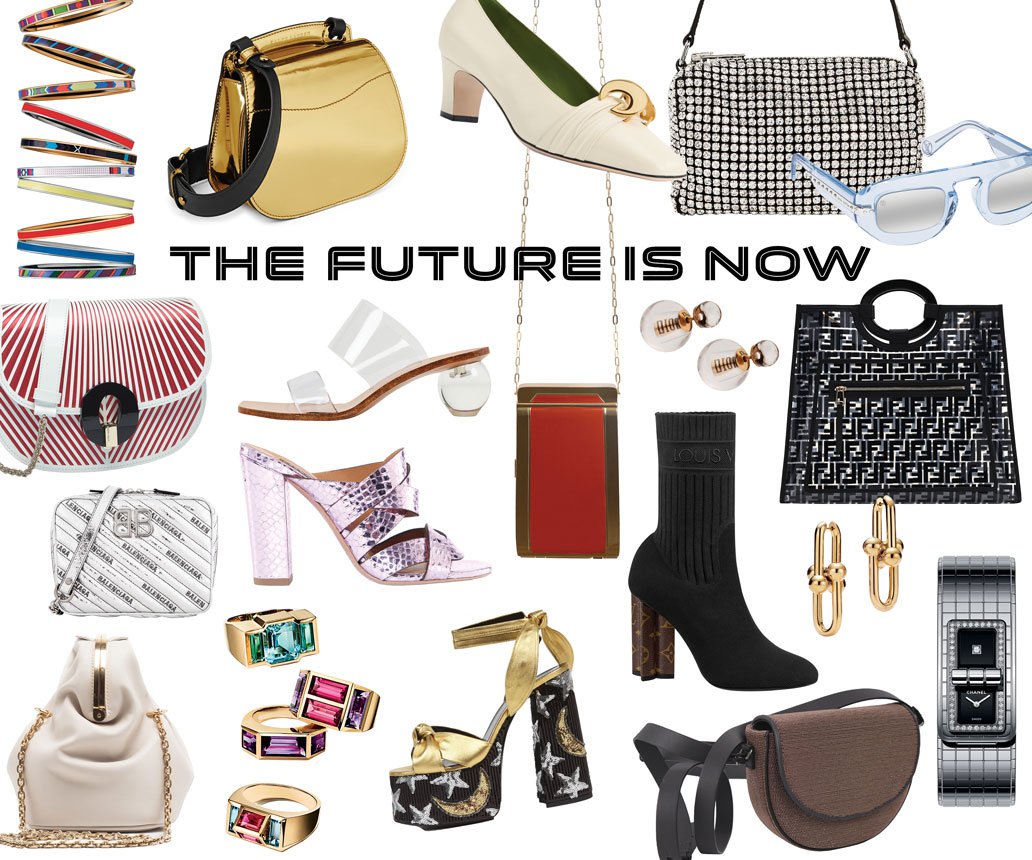 Utility Alert
Form follows function this season, with an astounding array of cool backpacks and fun belt bags to choose from. Camouflage green makes a strong appearance, and pockets show up everywhere, as do utilitarian yet ultra-stylish sandals and sporty watches. The end result is a hands-free, on-the-go, and gorgeous spring!