Findlay Galleries Brings Artistic Masterpieces via Seasonal Pop-Up
November

16

,

2019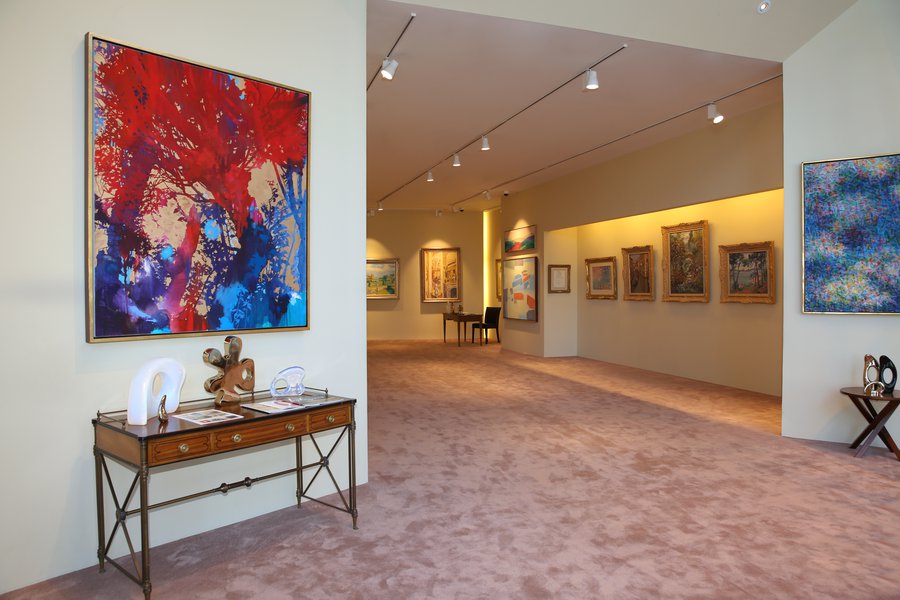 With the art world more accessible than its ever been, Americana Manhasset is pleased with the addition of Findlay Galleries to its retail lineup. This special seasonal pop-up, which runs through December 27, brings to the center works by Impressionist and Post-Impressionist masters including Henri Matisse, Camille Pissarro, Marc Chagall, and Othon Friesz; works by Abstract Expressionist greats including John Ferren and Frank Lobdell; and works high-caliber contemporary artists including Henrik Simonsen, Ronnie Landfield, Mia Fonssagrives Solow, and Charles Neal.
"Purchasing art is no longer an insider's privilege, and as we plan for our 150th anniversary in 2020, we continue to meet the evolving needs of our clients," James Borynack, chairman and ceo of Findlay Galleries commented. "With this pop-up, we are bringing the gallery to the buyers, while keeping to our roots. Americana Manhasset is a modern incarnation of the great shopping avenues, a world-class luxury shopping destination whose customer crosses-over with our existing clients from our galleries in New York and Palm Beach."
Adds Deirdre Costa Major, president of Americana's Retail Group, "We're thrilled to have Findlay Galleries at Americana for the holiday season. Their highly curated collection of classic and contemporary art is the perfect complement to our luxury boutiques, and speaks directly to our sophisticated clientele. Art is a wonderful gift."