Graphics & Brights
A youthful spirit filtered through the spring collections at Salvatore Ferragamo, Saint Laurent, Prada and Gucci, which are bursting at the seams with color and prints. Spring's style equation: graphic patterns in bright hues. Fendi, Louis Vuitton, Off-White and Rosie Assoulin also exemplified the modern aesthetic with both well placed pops of color and bold graphics in black and white – the perfect punctuation point to any outfit. Remember: big, bold, graphic and colorful – think Slim Aarons for the Insta-generation.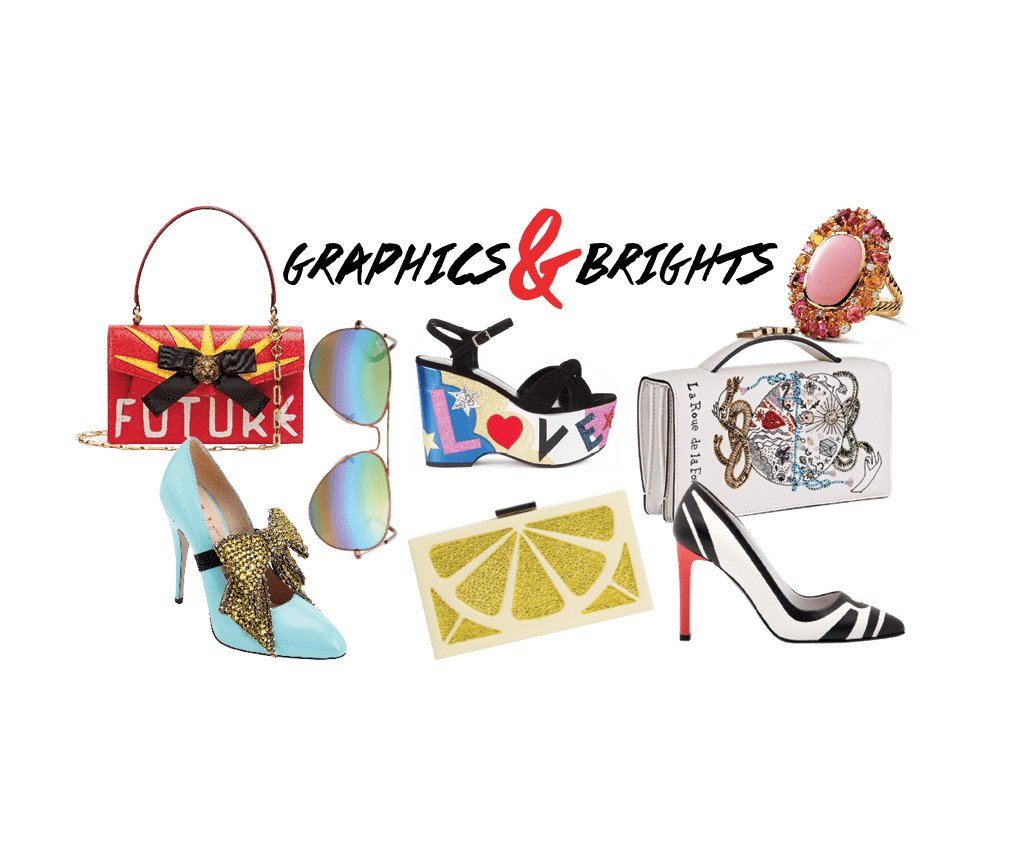 Fun Sneakers, Flat Sandals & Bottomless Bags
Simply put: the loungewear-as-daywear trend shows no signs of abating – and that's reflected right down to your shoes. Sneakers and flats from brands as design diverse as Gucci, Ralph Lauren, Céline, and Roger Vivier now dazzle with rich embroideries, shiny embellishments and West Coast cool. Pair that with the roomiest bags to hit the runway in years, and voilà! Laid-back luxe has never been more chic.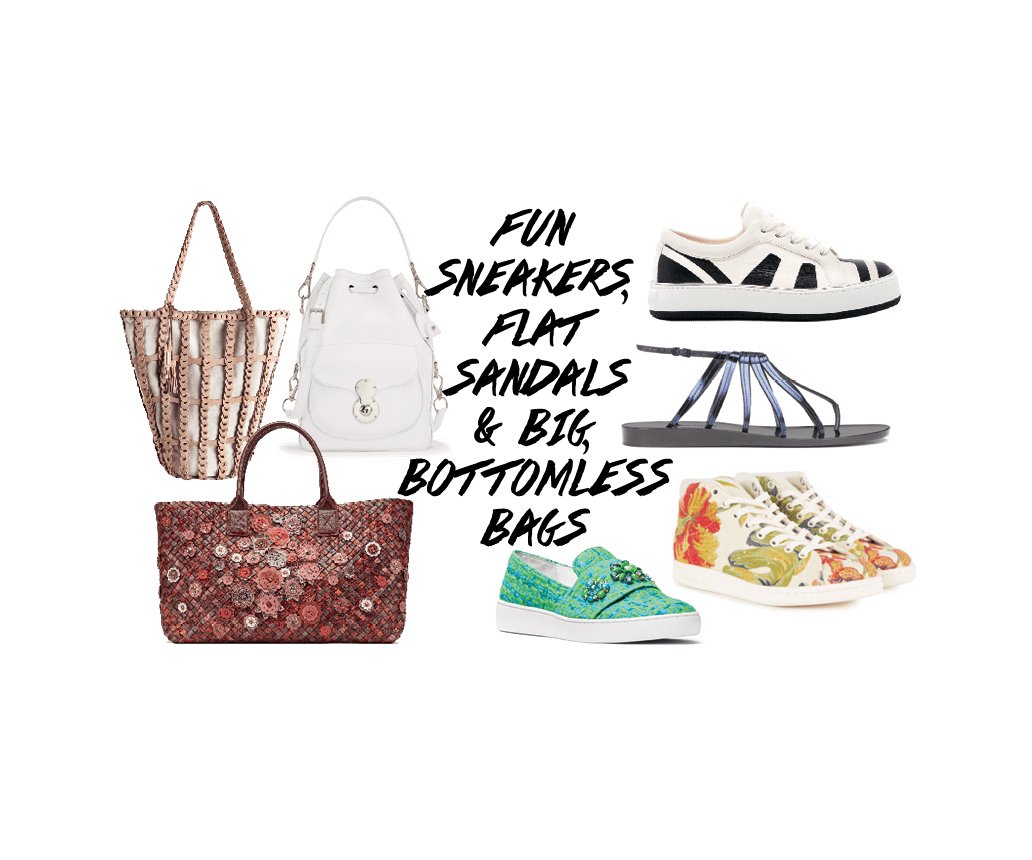 Priority Male
Menswear designs have only gotten more and more daring, reaching a fever pitch this spring as designers cater to the wit and whimsy of the most stylishly adventurous men. From Louis Vuitton to Prada to Hermès, the use of mixed media – wool and leather, canvas and suede, prints and solids – has redefined spring's statement bag (and, in most cases, with shoes to match). These accessory trends aren't for the fait of heart, but will undoubtedly separate you from the pack.